Australia is a vibrant country and is known for its culture and community. It is the best place for an interesting experience and for exploring the art galleries. Melbourne, known as the Art hub of the country, is the second-largest city to have hosted galleries as an initiative for young emerging artists to showcase their work and launch themselves in open art spaces. With official performance of our Arts sector known for innovation, creativity as well as being sustainable, Australia is all you need to look at when you want to feel the splash of colours with art pieces, sculptures and street graffiti arts.
Here is the list of galleries with innovative museum display you can visit, when you want to feast your mind to admire contemporaries and classics from renowned and the upcoming artists.
.M Contemporary: Launched in 2013, this art gallery is from a South African art collector who wants to showcase the works of international and local artists. Having two separate sections of showcases; one for emerging artists from the nations and another for international arts, the gallery aims to connect the artists and the art admirer together kindling connections and audience reach. The gallery plays a crucial role in showcasing the works from art colleges and universities in and around Australia.
Look for artworks from Toni Wilkinson, Rebecca Dagnall, Penny Cross, Joanna Lamb, Penny Coss and Eva Fernandez.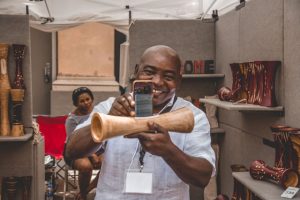 BlackArtProjects: This is an art platform for artists using visual display, with different shows happening across several venues. These shows are completely controlled by the artists from national and international arenas and showcase the cultural diversity as artworks and events including music, dance, performances, projects and publications. The fair also displays sculptures and artworks from great renowned artists for display.
Look for artworks from O'Hern, Reko Rennie and Mark Whalen.
Art Collective WA: This is a nonprofit alternative for showcases artworks local senior artists in an international platform, exposing the national market to the international one. The gallery also is a platform from debates and discussions on educational developments and art history publications kept in airtight cabinets for preservation.
Look for artworks from Penny Coss, Toni Wilkinson, Eva Fernandez and Rebecca Dagnall, Penny Cross and Joanna Lamb.
Fehily Contemporary: This gallery is from a passionate art collector who wants the world to see the beauty of contemporary artworks. The work displayed is all about the world's current interpretation and focuses on bringing the world's attention to local artist works.
Look for artworks from Kate Shaw.
Utopian Slumps: is also a nonprofit run for local artists as an experimental gallery for young artists as a contemporary gallery.
Venn Gallery: The four-year-old, three-story building has been a hub for art studios, design works as solo works and representations from group artists, making it one of the most trending places to visit in Australia.
Look for artworks from Tane Andrews, Ben Barretto, Patrick Doherty and Abdul-Rahman.
Lindberg Galleries: A collaborative gallery signed by 13 artists known for their contemporary works. It is one of the best initiatives to showcase young and new artistic talents.
Look for artworks from Wanda Gillespie, Paul W Ruiz and Simon Pericich.
Daine Singer: This gallery aims to display works of several artists in one platform such as collages, art projects, videos, photographs and sculptures from artists like Zoe Croggon, Madeline Kidd and Kate Jame.
Moana project space: This space is exclusive seven art galleries who are participating to showcase the beauty of contemporary art. It also includes spaces for visual artists and housing for artists during their shows.
Look for artworks from Stuart Ringholt, Nathan Beard, Madonna Staunton and Abdul Abdullah.
Gallery One: This is one of the most dynamic exhibitions from renowned art collectors who wish to display collectable artworks. The exhibition is a great offer for art lovers and art collectors around the world.
Look for works from Anthony Bennett, David Bromley, Aaron Kinnane, Min Woo-Bang and Joel Rea.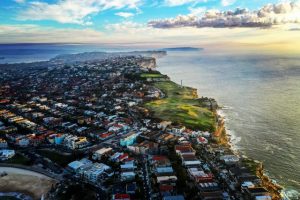 As you can see, the metropolis around Australia are not just busy with cultural programmes and art institutions, but also resorts for galleries, design studios, underground displays for artworks and sculptures.